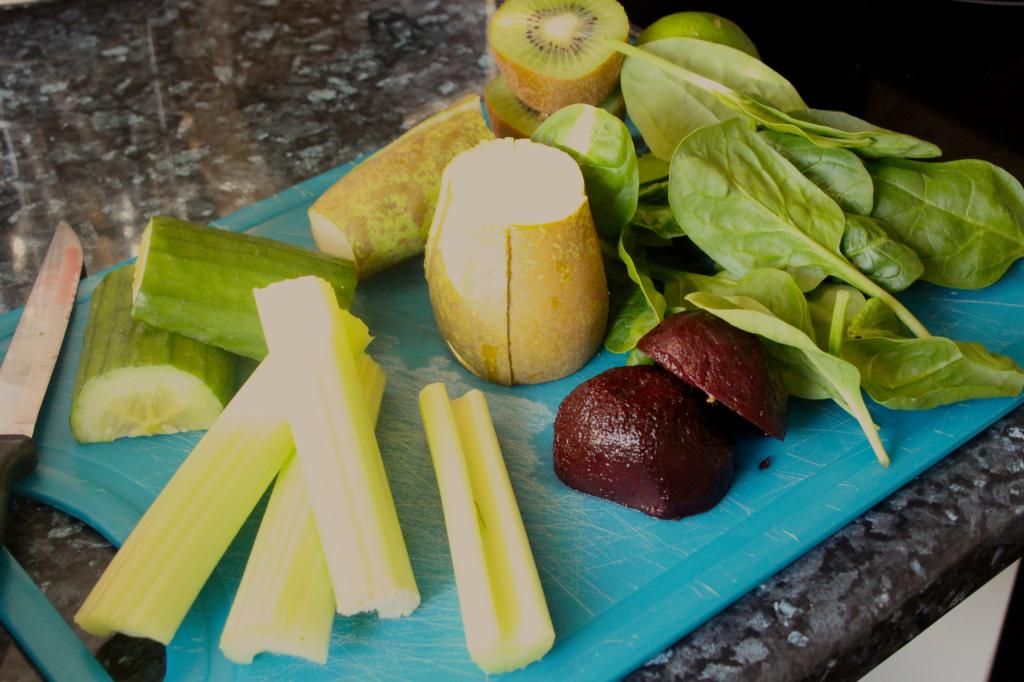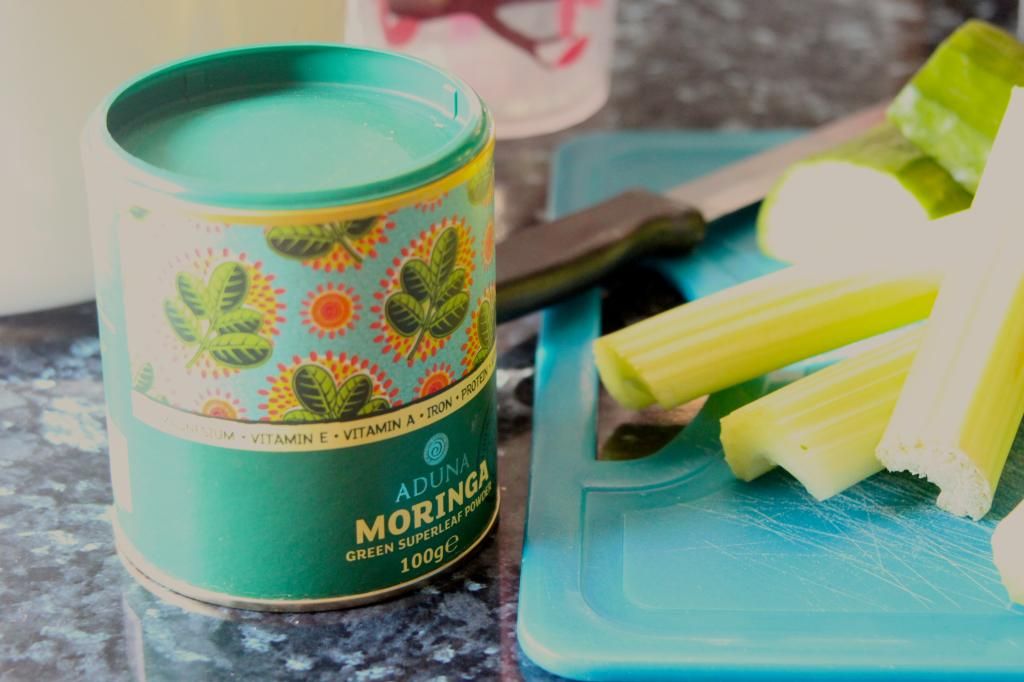 Who doesn't love a good juice every now and then? I love them. A quick and easy way to get a load of your fruit and veg for the day. Green juices are all the rage at the moment and have been for some time now. Initially I always thought green juices might taste bitter or lack a sweetness to them. Well, over the Summer, since I found my juicer in a car boot fair, I've been trying out a variety of different juices and have settled on one of my favourite green juices. Not bitter or bland, but full of sharpness and sweetness.
On the blog today I thought I would share with you one of my favourite juices. You might remember a few months back,
when I blogged a recipe for a yummy carrot and beetroot juice
. It seems that post was well received. This juice however is very much in the green category. Full of vigour and zest. A great boost for any day you're not feeling 100%.
Ingredients:
1 kiwi
1 pear
handful of baby spinach
2 celery stalks
chunk of cucumber
1 beetroot
2 tsps on mooring powder
fresh lime juice
I always juice my water base veg first and then add in my fruit afterwards. Leaving my spinach last. Technically beetroot isn't a green veg, however it does add a wonderful sweet taste to the juice and who doesn't want to pack in as much goodness as possible?
Once all the ingredients have been juiced, stir in your teaspoons of moringa powder. This was the first time I have used a green powder in my juices and it was great. Didn't leave an odd after taste but definitely gave the juice an extra boost of super goodness.
I would definitely recommend this juice if you're feeling sluggish or want to give your system a healthy dose of vitamins and minerals. Recently I have not been treating my body with the respect it deserves in terms of the foods I'm feeding it. This has shown in my skin tone and complexion. I'm pretty sure those extra sweet treats have made me feel bloated and full. Juicing is a great way to give your body a rest and allow it time to recover.
Hope you enjoy!
xxx