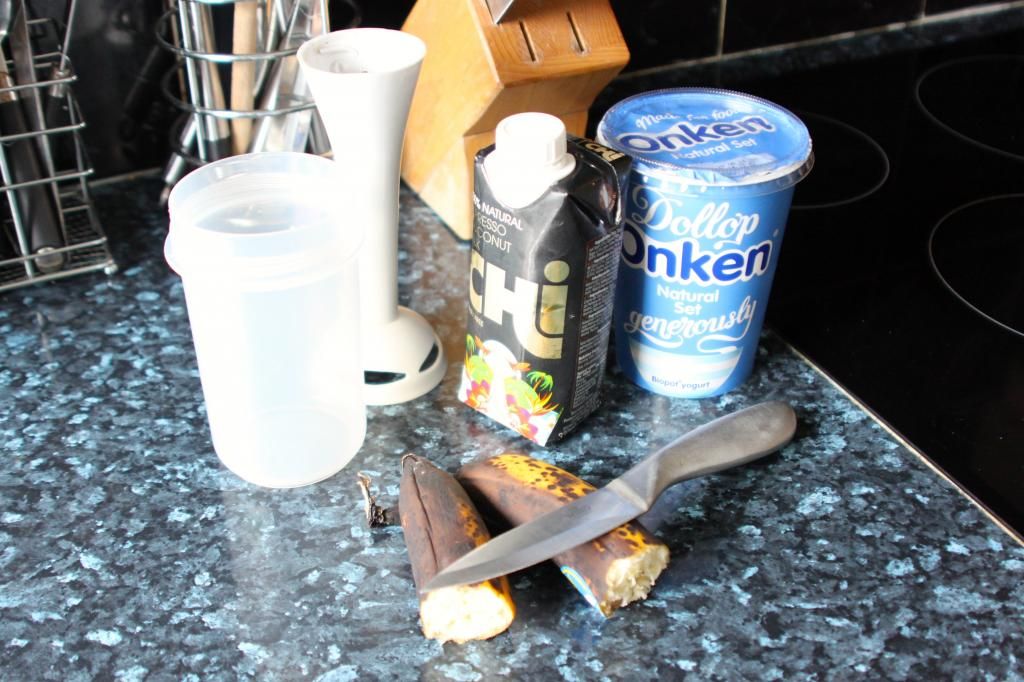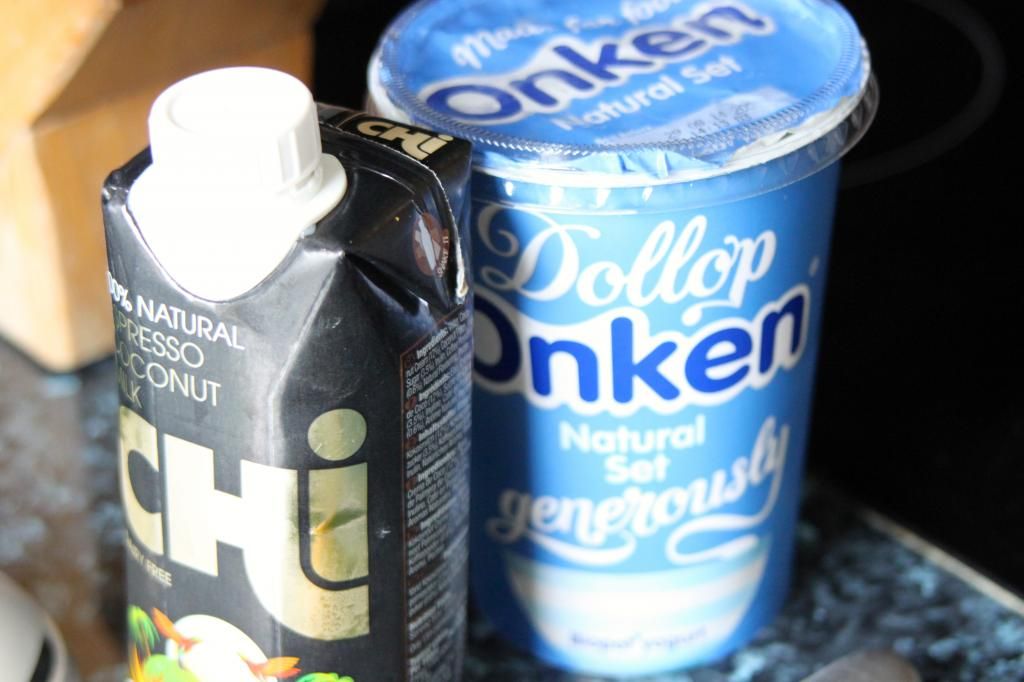 On a roll here it seems with my recipe posts. I just love sharing things I enjoy, I suppose. Now, this smoothie was so yummy I had to share it with you guys. Again really simple and basic but utterly naughty and divine.
What you need:
One banana (6'' long)
Some plain, natural yogurt (I use set yogurt, and about two table spoons)
Chi coconut Espresso milk
I use a hand blender and tall container to mix mine up. Plus the container is the perfect size for a glass quantity, so I know I'm not going to make too much.
So, I blend up the chopped banana, with the two table spoons of yogurt and the espresso milk. For the milk I pour enough that covers the banana and yogurt. It should become level in the container with the other ingredients. Whizz it up and then I add more milk in to thin it out and there you have it…a delicious, healthy treat that tastes like it shouldn't be good for you…
xxx