Trousers - H&M, Bomber jacket - River Island, Shoes - TKMaxx, Top - Primark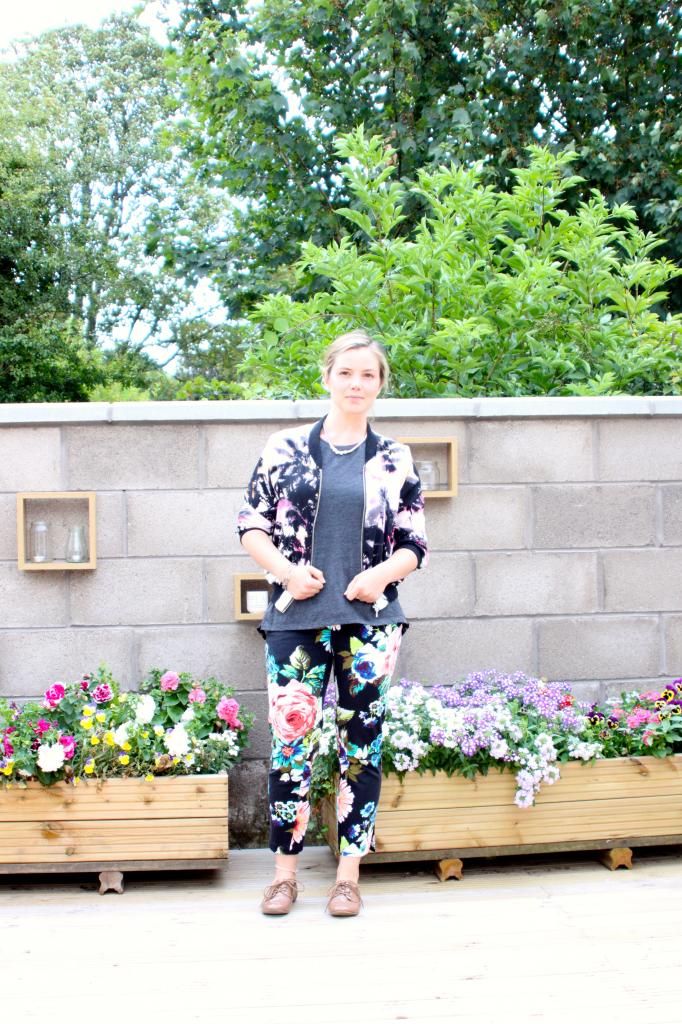 Hmmm? Mixing prints? Never too sure if it is something I can pull off. However, this jacket and these trousers are just two among many of my favourite items in my wardrobe. Both incredibly beautiful patterns. I think they fit together nicely, completing each other's colours pallets. I am fully aware though of the crucial balance needed when mixing too different types of prints. I feel however mixing palm, Hawaiian style with floral a good combination. The colours go well and the patterns because they are different don't overload the overall look. I've never been one to follow 'fashion' rules, mixing blues and browns together, shock horror! Thankfully due to the plain charcoal colour of the top, the prints on the trousers and jacket were able to shine in their own way. And yes I am referring to items of clothing as if they were people. Ha! I've always looked as fashion as something to experiment with and have a little fun.
For me there are times I will get an outfit completely wrong and will generally notice, and change quickly before I leave the house. Style is personal to each individual. This outfit was not put together with much thought, I just grabbed what nice items I had in my suitcase. Sometimes having a small window of time to get ready is better as you're less likely to over think and analyse an outfit. That's my opinion at least.
xxx