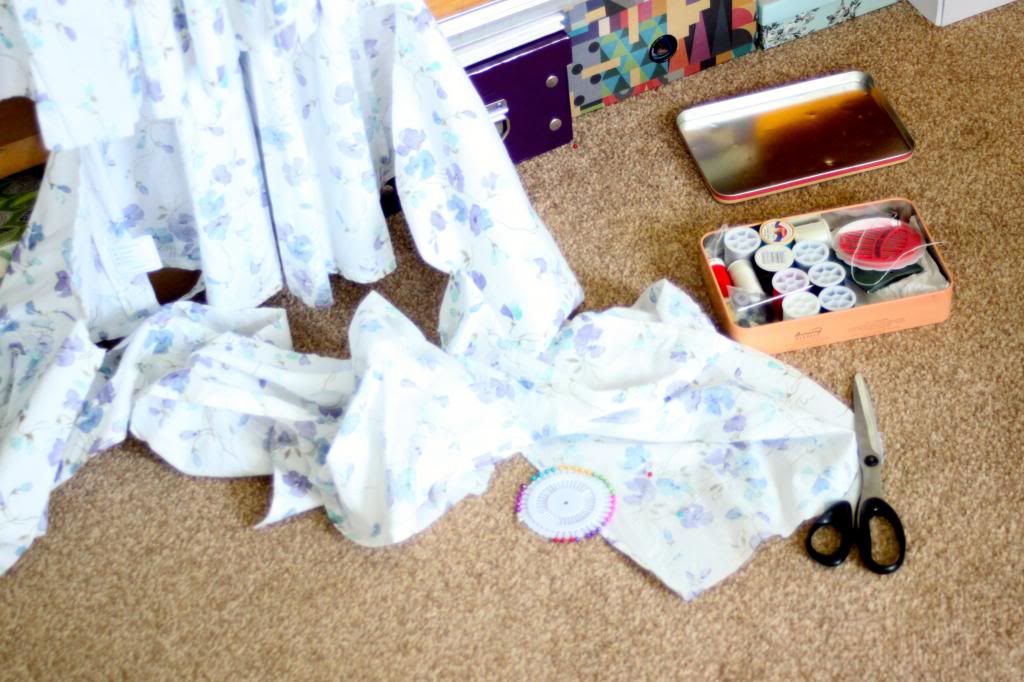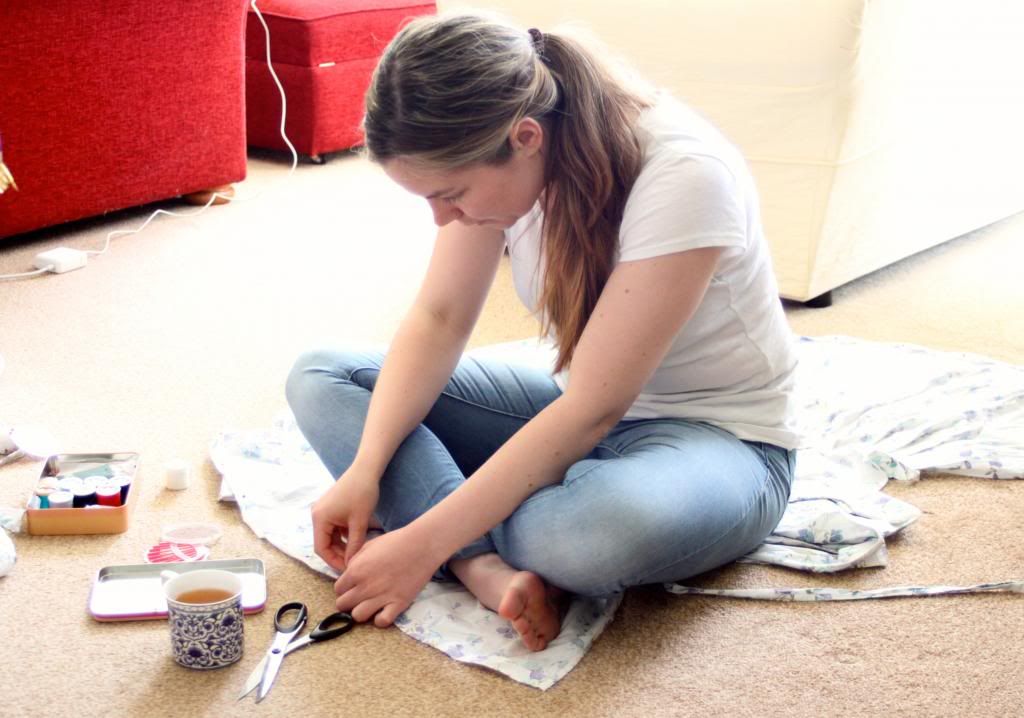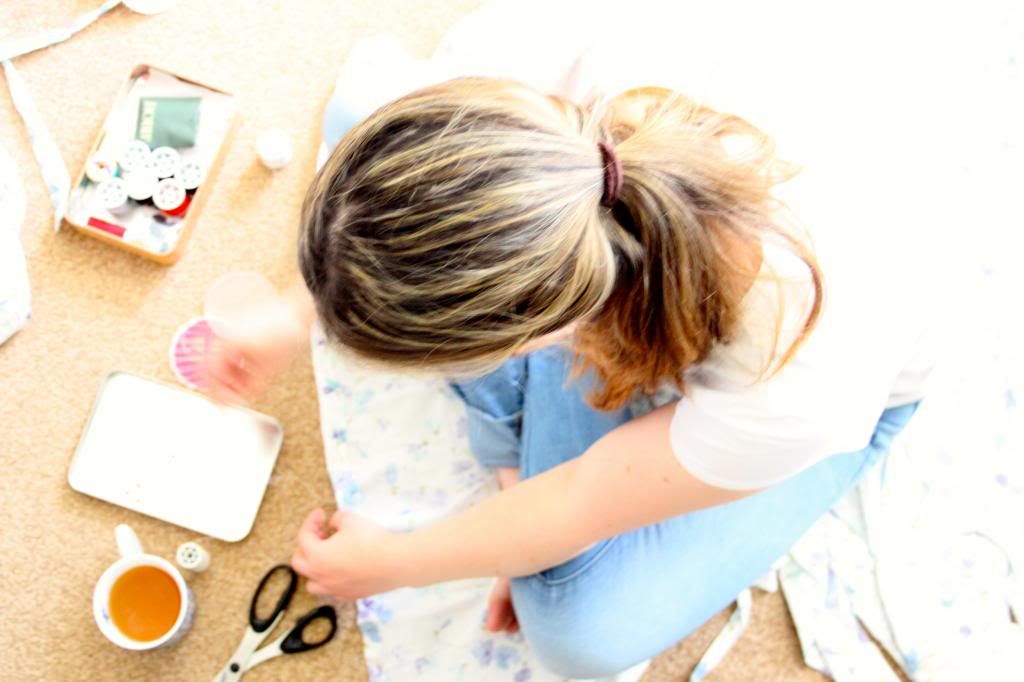 Bit of a different post today - DIY! Or more specifically altering a dress, when I've never really altered or customised anything before this.
So, the other day I found a beautiful, floral Laura Ashley dress in a local charity shop. Perfect Summer wrap dress. However, the length, yikes, too long. Pretty much down to the ankle. Now I know I'm short and that it might not have been as long on someone taller, but still, come on, no one wants to wear a dress that looks like they've stepped off the set of 'Little House on the Prairie'. Not that there's anything wrong with that. it's just not for me.
I went away thinking I'll just take it up a few inches, how hard can that be? Let me tell you, my back was breaking by the end of Saturday. It was a much longer and slower process than I initially thought. I started out by deciding on the length I wanted it to be and then cut the dress using a pair of fabric scissors. Very important note to remember about the kind of scissors you use. Fabric scissors allow for a much smoother and cleaner cut. Next up I pinned up the hem, so it would look neater most importantly not fray in the wash.
Now the next part should have been a swift and simple task, however; not having a sewing machine meant I had to hand stitch the hem. A running back stitch is not an easy thing to do. But I am so pleased with the finished result. It may not be perfect but it was a something I did all by myself and took the time to do. I found the process to be very relaxing. Plus I now have a new Summer dress ready and waiting for when the weather deciders to stop messing about.