Shirt - H&M, Trousers - Peacocks, Flats - Charity shop
Like my alliteration there? When trying to think of a title for this post I wanted to convey the sense of what it feels like to wear a really good, quality shirt.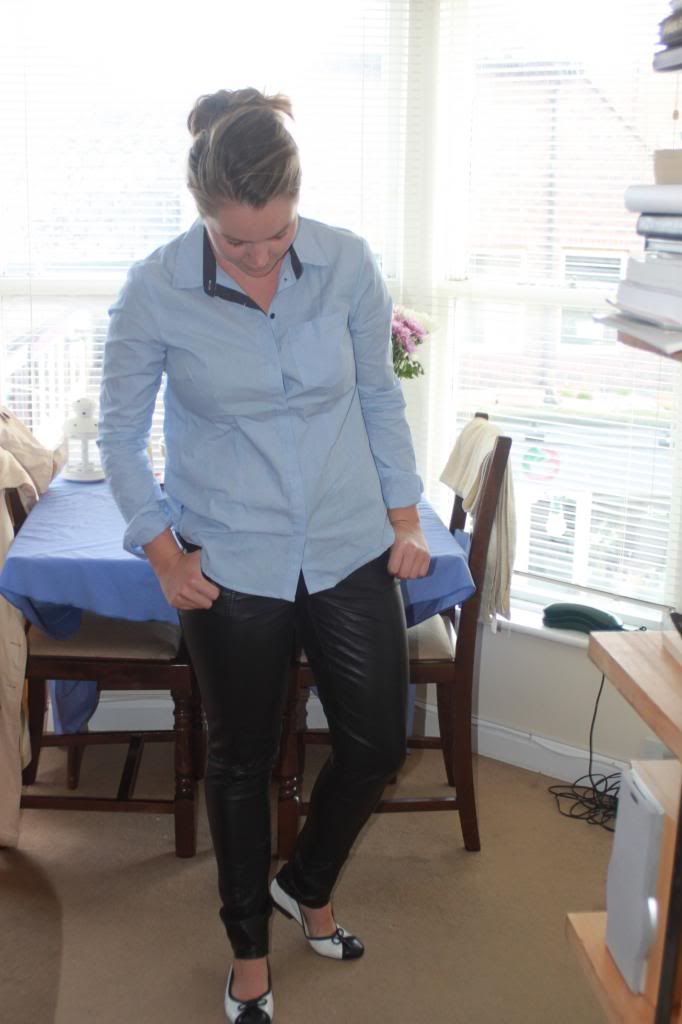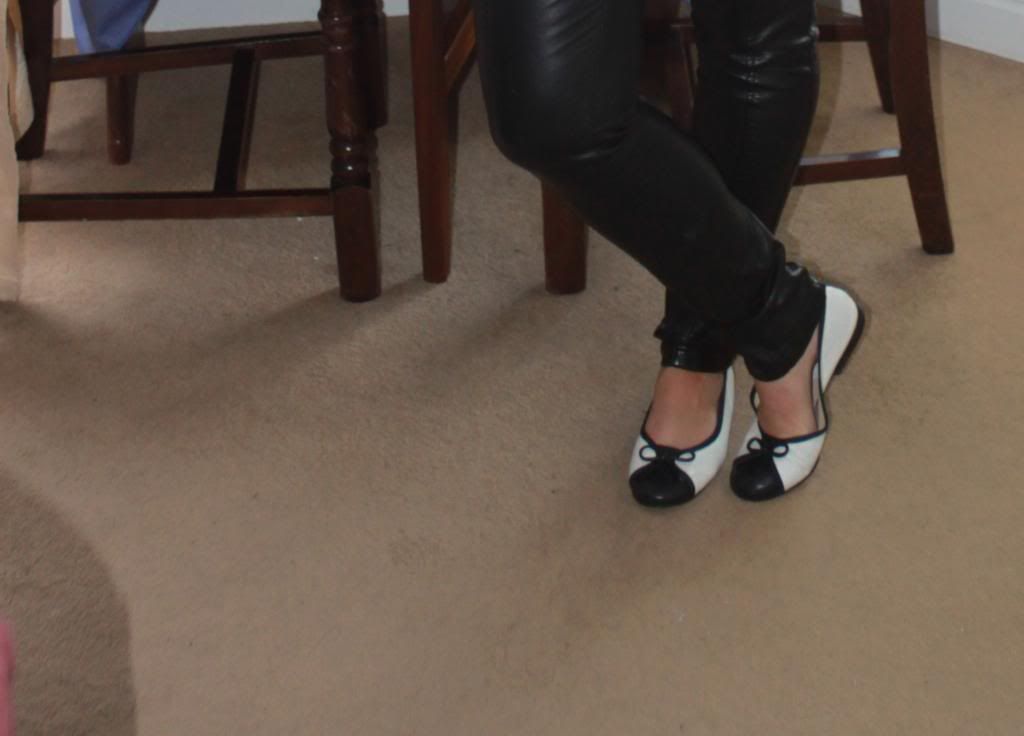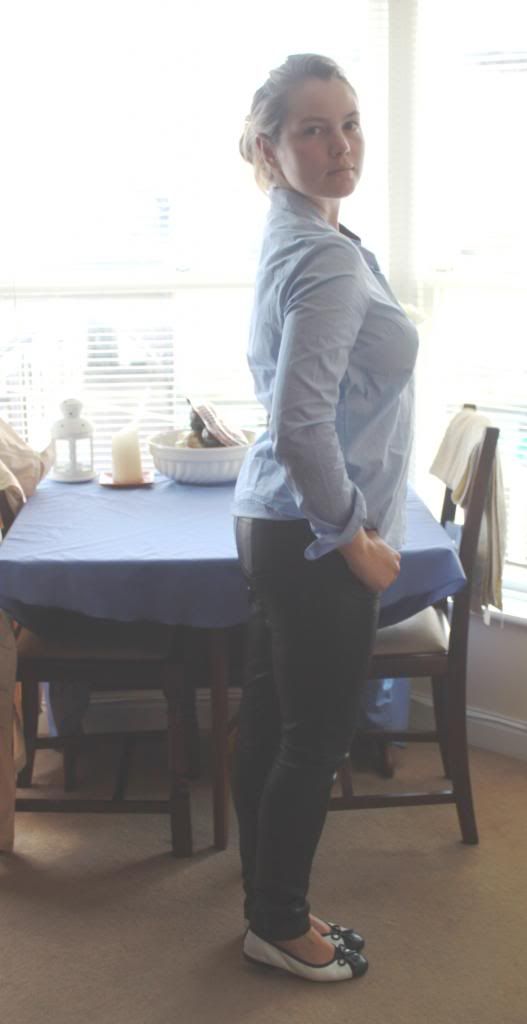 Now this is not an expensive brand but the feel of the cotton and the way it fits perfectly round my ample bosom was what attracted me to it. I hate wearing shirts as the button always gapes right where my breasts are and it is so frustrating and not very flattering. So I generally steer clear of them unless they are sheer, floaty shirts where the fit is not so much of an issue. This shirt from H&M has the perfection combination of fitted yet loose enough to feel I can breath and move in it. A good shirt to me means being able lift my arms up high without the fear of something tearing or the button gaping too much where you can see my bra. Also being able to stretch my arms wide without it feeling tight round the armpits is a big plus.
This was a very quick outfit for an evening trip to the cinema. An outfit that you can relax and feel comfortable sitting in for a couple of hours is, to me, great cinema attire. I paired the shirt with my favourite pleather trousers. Pleather...in Summer...I hear you cry. Well yes, it was slightly chillier last night and I thought why not. Top the outfit of with a pair off simple flats and floaty scarf and I was good to go.
It would be great to hear your thoughts on how to style your perfect shirt. I like the plain, pale blue of this shirt and the small detailing round the collar and the way I can casually roll the sleeves up...