These past few Sundays have seen me indulge myself with a a little something extra for breakfast. With James working both Saturday and Sunday mornings, I find that I have a few hours all to myself where I can laze about.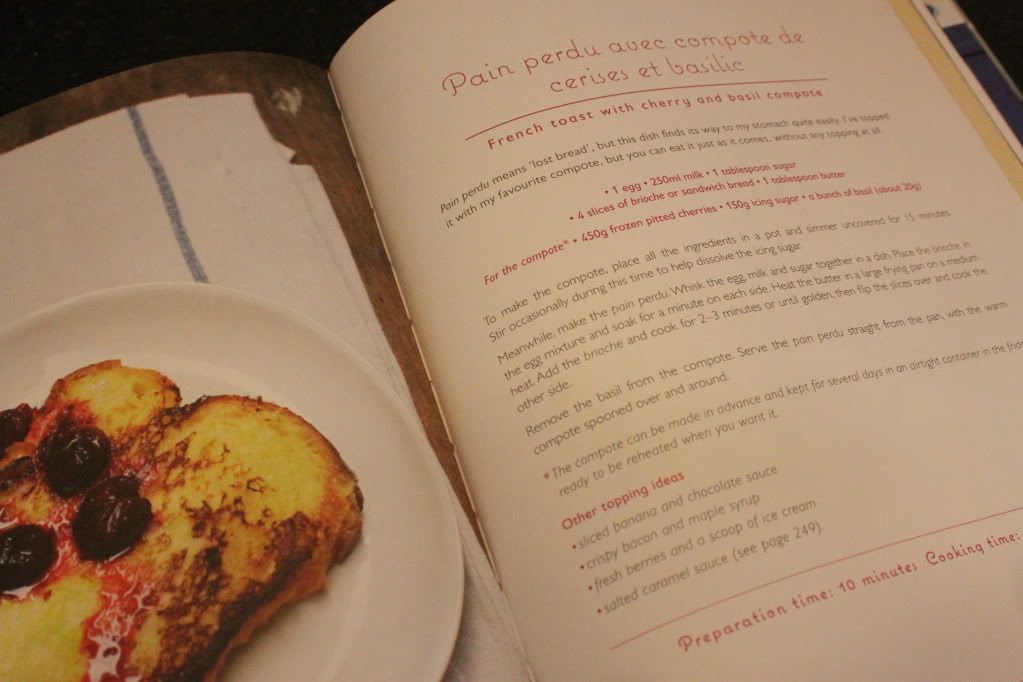 I get up, lay the table and think about making something extra special for breakfast (mostly on Sundays). I find it relaxing and calming, and gives me the time to think about the coming week. I sit at the table looking out the window and indulge myself. Last week it was a poached egg and salmon on toast, and this week was even better - French toast with drizzled honey and blueberries. Mmmmmm perfection. It takes next to nothing in preparation and is one of the most delicious options I've ever chosen to make for breakfast. A simple recipe with scrumptious results. I have listed below ingredients if you wish to try making it. I'm sure most of you have and already know how easy it is. I got my recipe from 'The Little Paris Kitchen' cook book by Rachel Khoo.
Yesterday was no exception. I sat and ate my meal whilst watching the snow fall, all snuggled and warm in my PJ's watching 'Sex and The City'. To me, such a wonderful and easy way to spend a morning.
It's lovely to just take some time and pamper myself. From now on I've decided every Sunday morning will be my morning, my special morning and make something that's just for me.
...
Milk (250ml)
1 egg
1 table spoon of sugar (I used brown sugar) & 1 table spoon of butter to fry in the pan
Whisk up the eggs, milk and sugar, dip your bread in and then fry on both sides until golden brown. I squeezed some fresh lemon juice on mine, drizzled some honey and let the blueberries fall over the plate...et viola! French toast!