The Brighton Festival is always one of excellence, interest and variety. The Open House galleris that display local artists are something I venture to go and visit but somehow end up failing. This year was different. One of my work colleagues, leading up to opening weekend of the festival had, was working on an exhibition piece to showcase.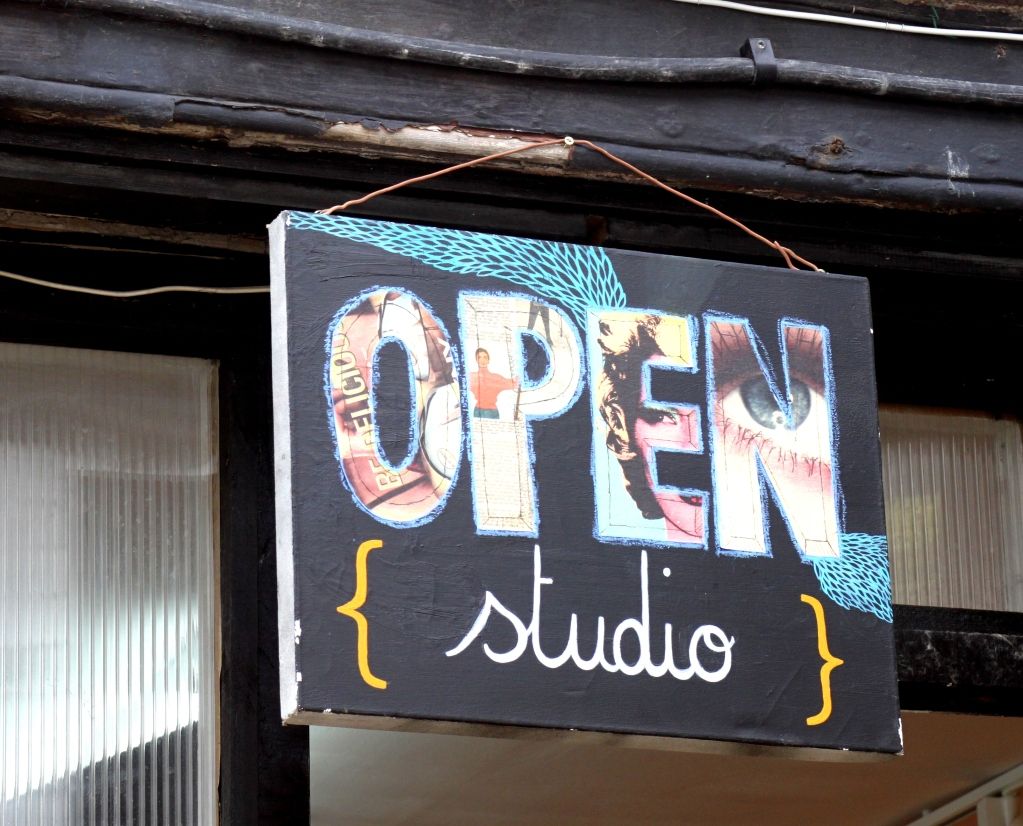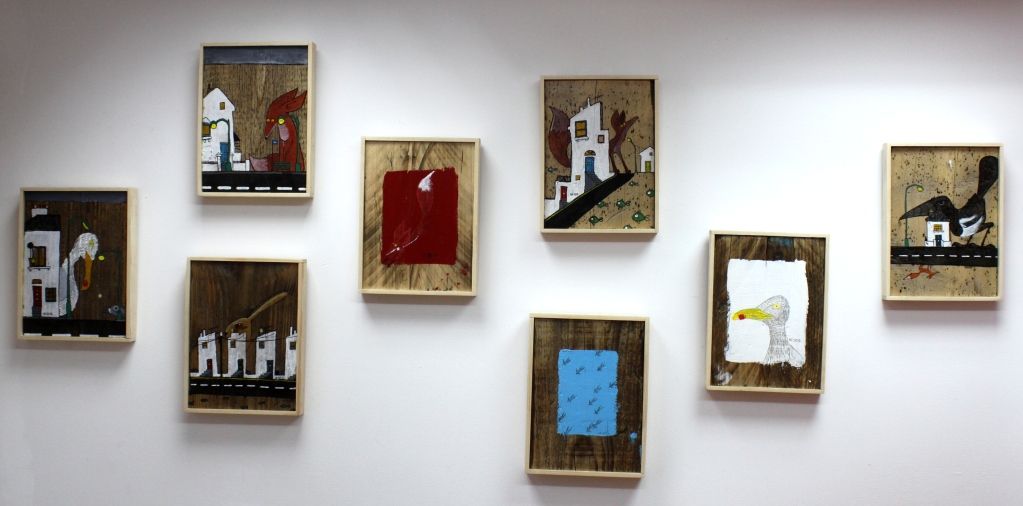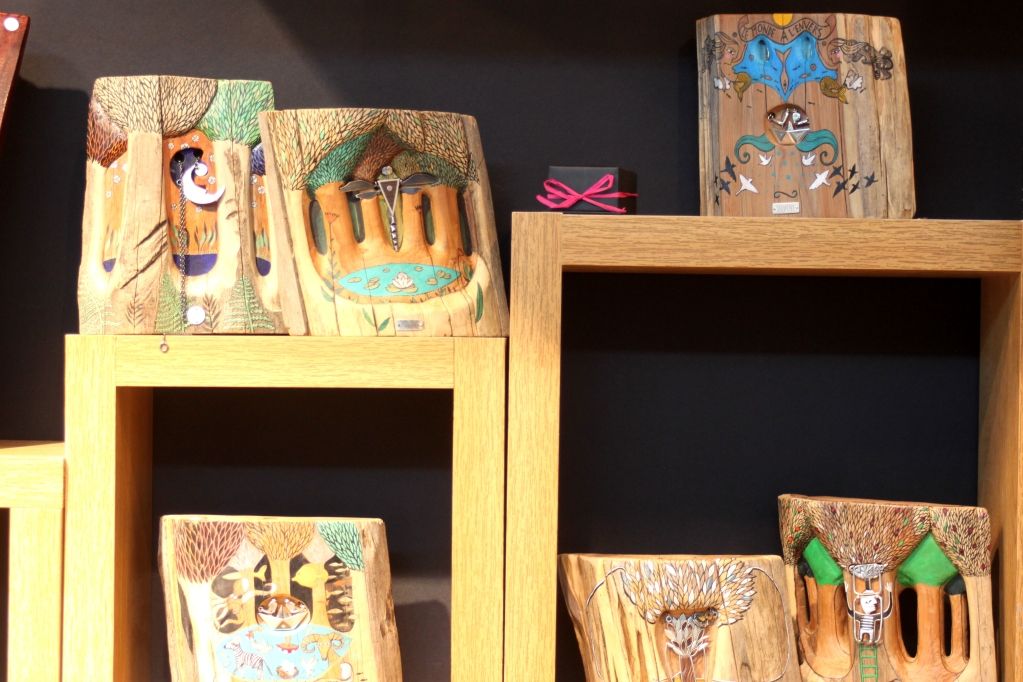 Unfortunately I was unable to attend the private viewing, but was invited to come and visit this past Sunday and write a piece for DayDreamBeliever. I jumped at the chance, especially when representing independent and very talented artists. Sylvaine Frouin (jewellery designer) and Andrew Hormeyr (painter/illustrator) were very welcoming and it was a very relaxed morning. After taking a gazillion pictures, I sat down with the talented duo to talk about their thoughts, views and why art is so important to them.
Situated in a tiny little studio area called Farm Mews on the Brunswick trail of the festival, you will find rough wood and cute little spaces that house some very talented people. During the interview, with the sun breaking through, people would stop and chat, come and go. There was a chilled, bohemian atmosphere to the whole process. Very natural. Both Andrew and Sylvaine explained their exhibition has a personal quality to it. Being a small space, where you can actually see the working studio at the back, gives the exhibition an intimate vibe. It felt cosy, welcoming and the complete opposite to going to a gallery. I liked feeling at home during my visit.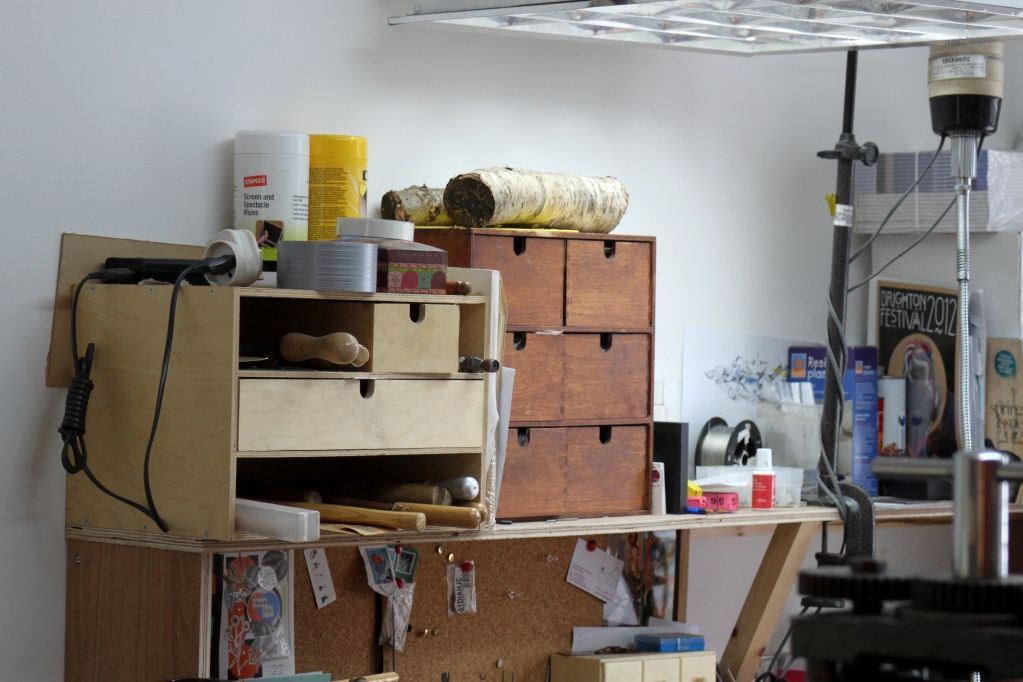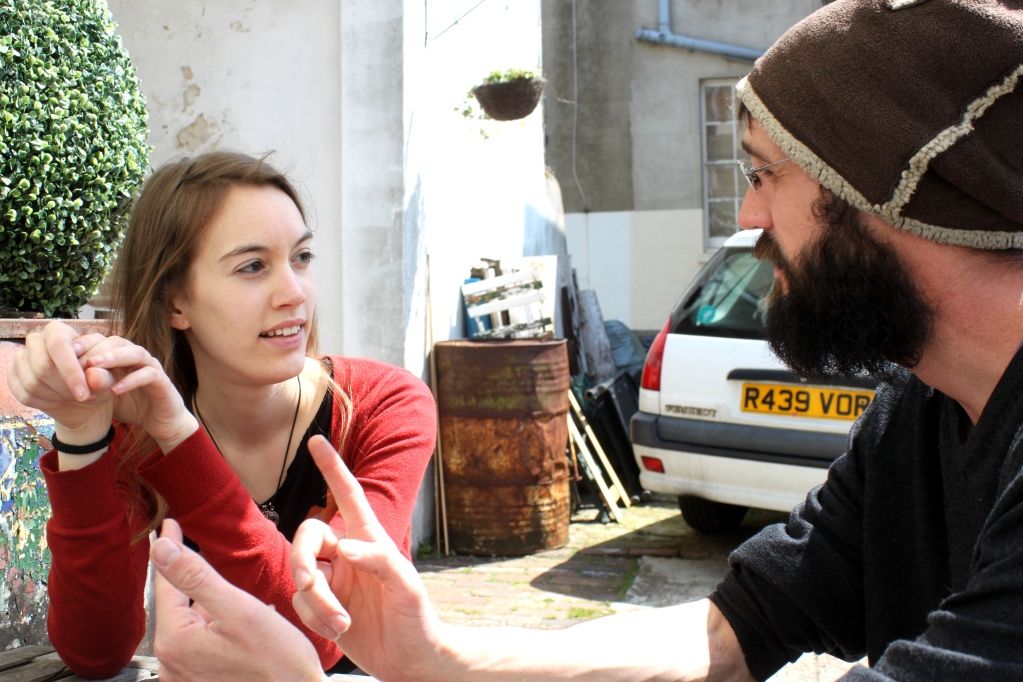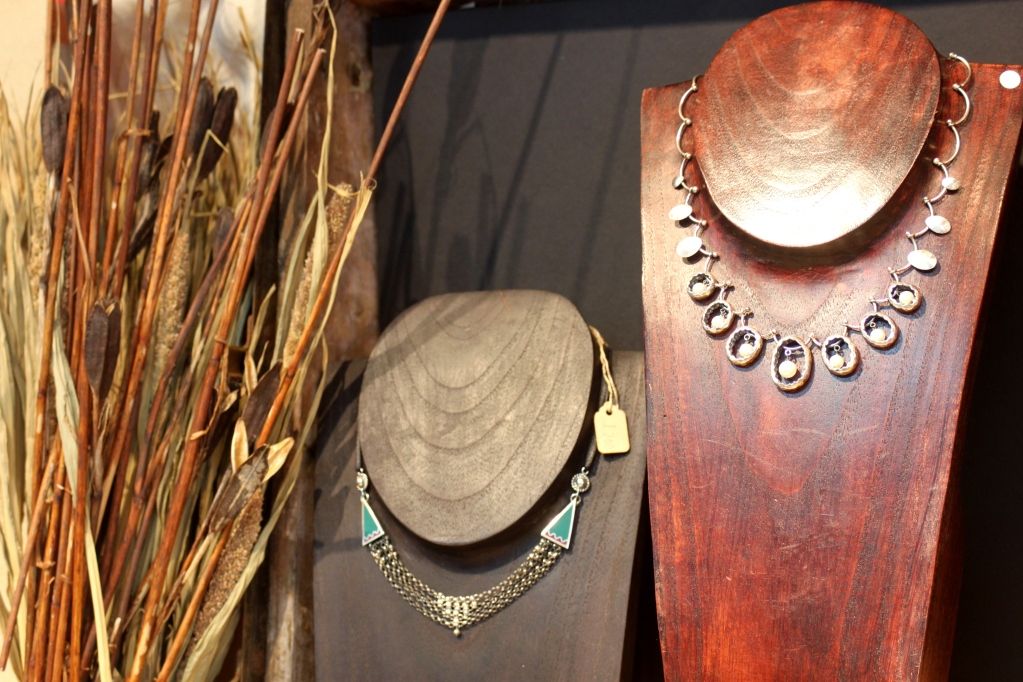 Sylvaine, a French jewellery designer, had originally begun her career in graphic design but felt there was a lack or distance from the work she was creating. Having a hands on approach to crafting and working with metals, gave immediacy to her creativity. Having lived in Brighton for the past 3 years, she has built up a truly marvellous collection and, now a full time jewellery designer, is continually designing for shows and creating pieces for clients.
Her collection is made up of beautiful, delicate earrings, quirky necklaces and cute little illustrations. There was one particular ring that I took a liking too; a small, silver train that wrapped around your finger. It was unique, interesting and one of a kind.
Throughout the year she collaborates for the Sussex Guild and will be showcasing at Brighton Fashion Week in two weeks time at the Corn Exchange. That will be an event not to be missed.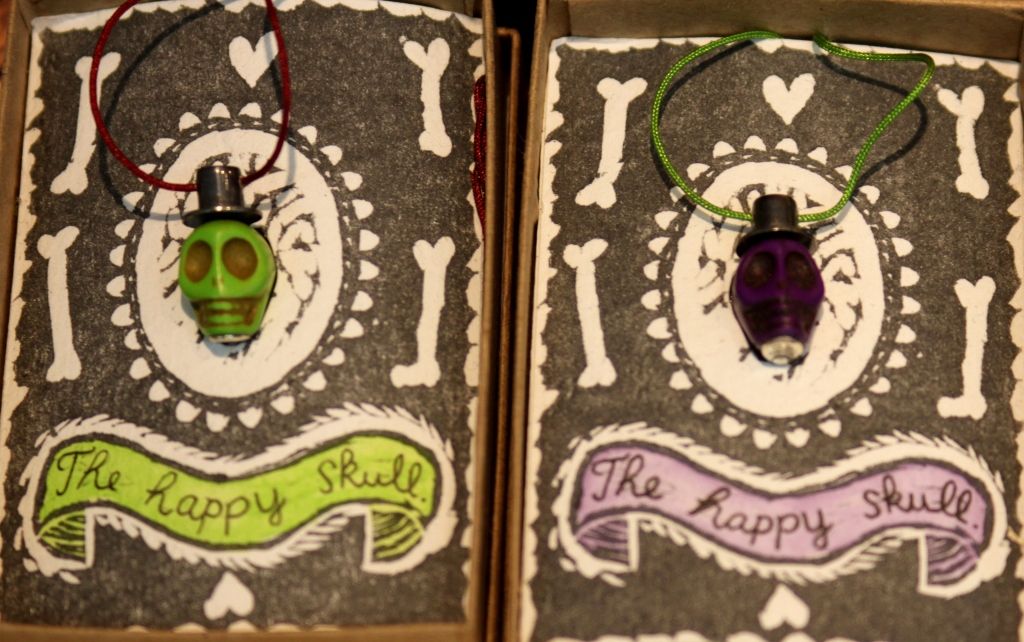 Andrew, a South African illustrator and painter, does not refuse but steers clear of the label 'artist' and has been drawing his whole life; in his words he cannot not draw. From his pieces you can see why, as he has true gift for art. His masterpiece, a series of individual blocks of painted wood, that when pieced together creat this amazing and intricate vision of Brighton. You eyes are taken on journey through the intertwining streets that make Brighton truly magical. Cheeky looking animals peering out from behind the classic white houses, with the rolling waves down at the front, I could not keep myself from gawping at it. The child-like qualities of his collection make you feel happy and smiley. You find yourself pointing and getting up close to see every little detail not wanting to miss anything.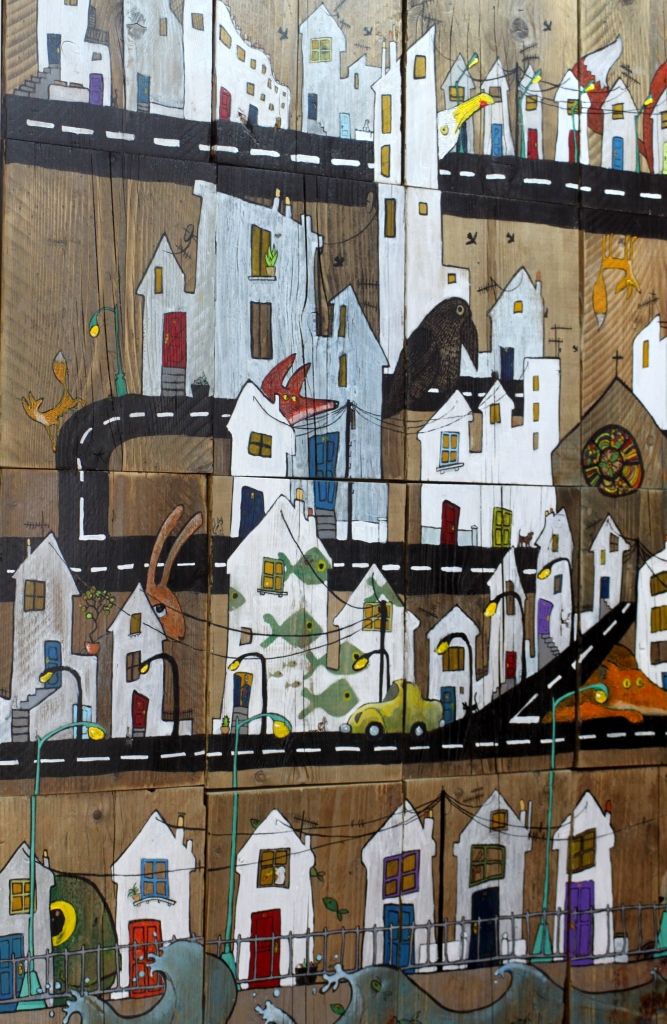 Listening to him and Sylvaine talk, it is hard not to appreciate their commitment and love for being creative and actually pursuing a career in the 'art' world. Their motivation in being part of the festival came from Sylvaine, who had taken part last year independently from the festival. Being a supporter of Andrew's work and vice versa, they decided to team up and submit their collections. I couldn't help but notice that their pieces complemented each other and their styles intertwined nicely.
Both have had, and still are having a successful festival this year, with an estimated total of viewers round the 200 mark. They feel satisfied and truly grateful for the positive responses they have had from visitors. Andrew commented saying that it is nice to find homes for his paintings. He has found that people will pay what they want for a piece of art because they have a certain connection to that piece. Sylvaine has the same view saying how nice it is to create things for other people to appreciate.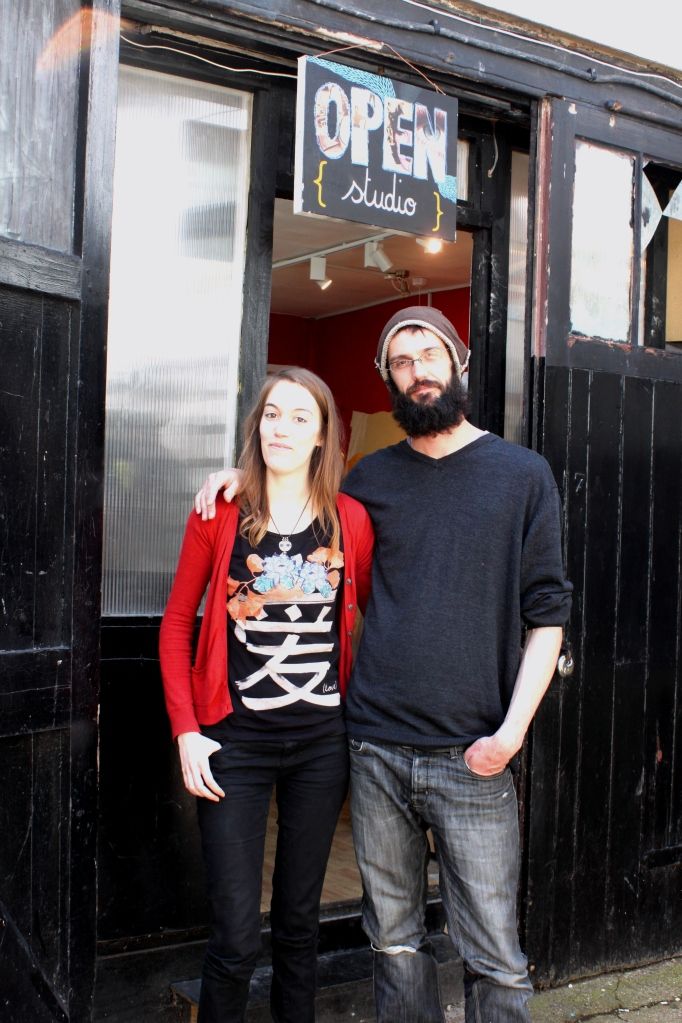 As the interview came to a close, the sun had finally appeared and I decided to take one last picture of the proud artists outside the studio.
Unfortunately as this post 'goes to press' it is the last weekend of the Brighton Festival, so if you read this in time and have the chance, please go and visit the exhibition. You will not be disappointed.
All details can be found here at these links. Please take a look as these two people are very talented: