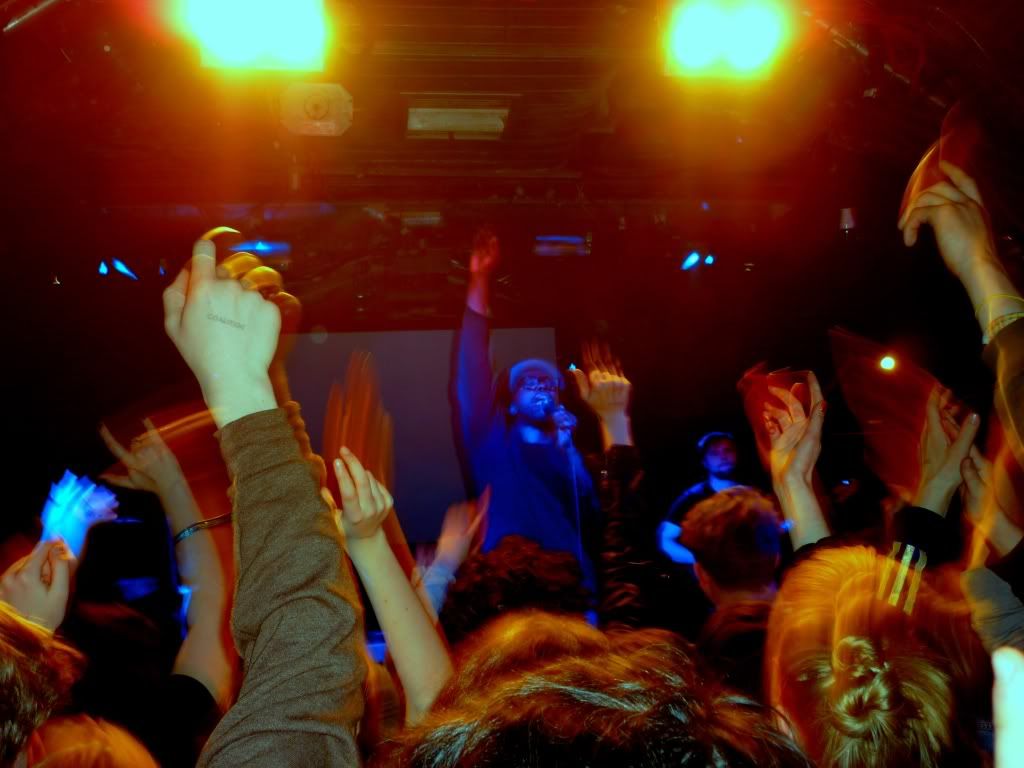 Thursday was a great night. Ghostpoet, who I have just been introduced to by my good friend Natalie, is any amazing lyrical song writer. His music is a culmination of trip-hop, chillout, tribal funk and some garage. In all fairness I have no idea how to describe his music or what genre he falls into. So hear is a video of one my favourite songs from the night, 'Liines'.
All I know is that I had never had so much fun at a gig before. His music is chilled and I felt I could really relate to what he was saying, especially with his soung 'Survive It'. The gig was intimate and small and we had the best view being near the front. I find being near the front, the atmosphere is greater as you bounce off the vibes of the other audience members. The best thing about the whole evening was that it was a free gig. Great music at the expense of nothing, brilliant.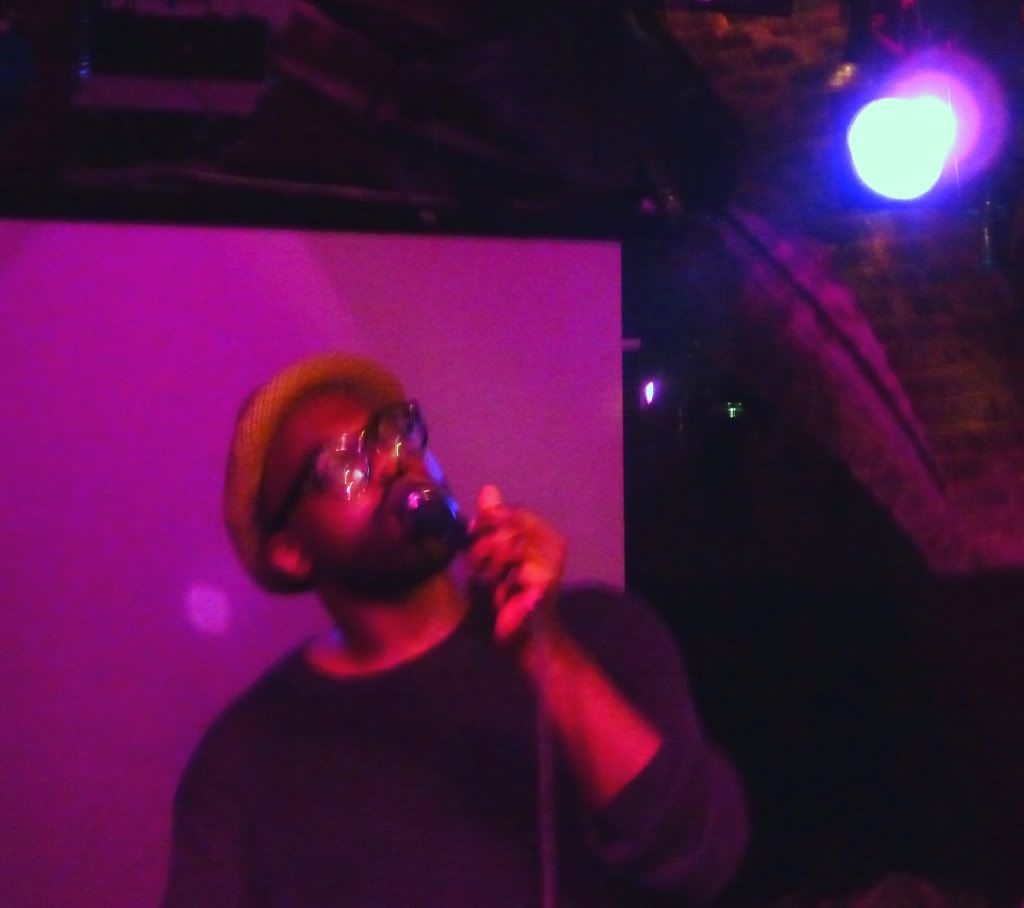 Here are my photographs from the evening. Not many as for the first time ever, I was caught up in the moment and in the songs and completely forgot about my camera.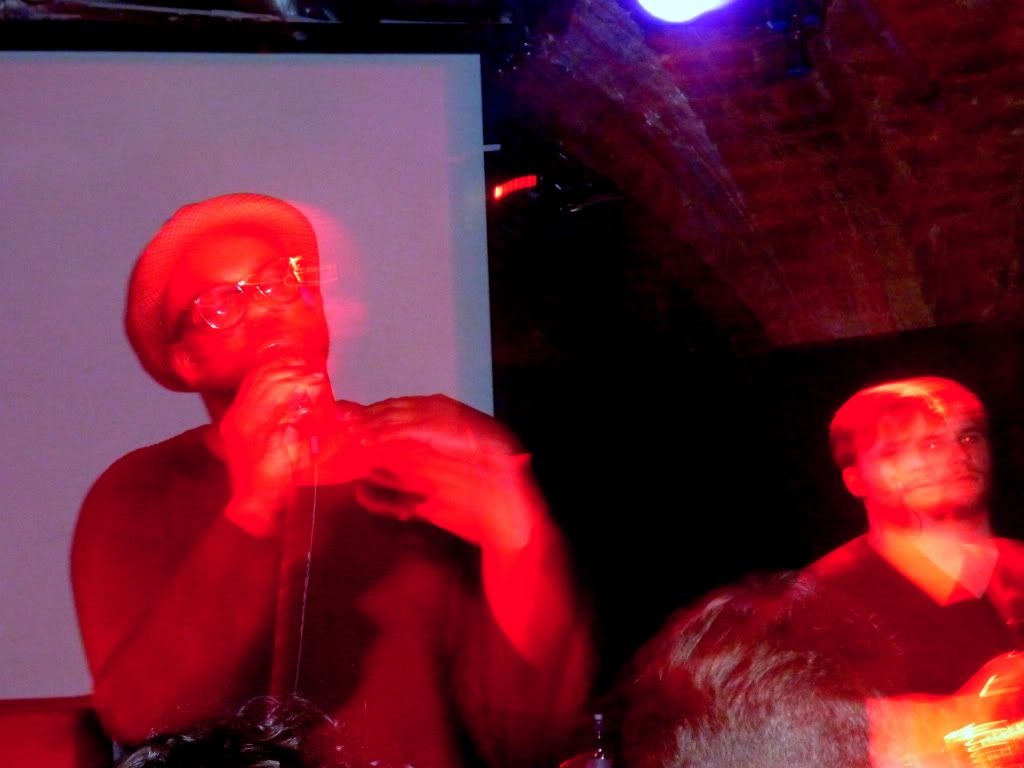 Enjoy the song and hopefully my pictures...